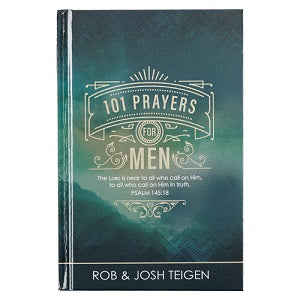 The 101 Prayers for Men Green Valley Hardcover Gift Book will encourage the men in your life to bring everything to God in prayer. A deeper prayer life will lead him to discover more of God's love and translate into a changed life.
The hardcover of the gift book features a hazy teal valley. The title is presented in an elaborate gold foil design grounded by a verse from the Psalms printed in white.
This book typically ships within 1 to 2 days.
Shop Great Gifts at MainStreet Mercantile.