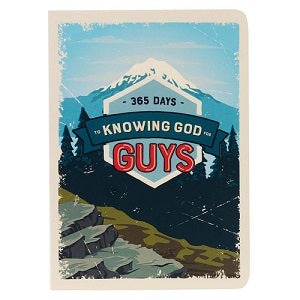 The Knowing God For Boys Devotional Paperback Edition is the perfect devotional for busy boys who can't sit still very long.
The short devotions and practical life lessons will percolate in their minds and souls as they take on the challenges of skateboarding, bicycle riding, or any other adventure on their schedule.
The softcover is decorated with a fun nature design that features a pine forest with a mountain in the foreground and a mountaintop in the background.  
This book typically ships within 1 to 2 days.
Shop Great Gifts at MainStreet Mercantile.