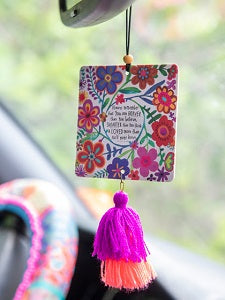 Let's face it. Our cars can smell a bit musty or even like that last take-out order. Hang one of our Air Fresheners in your car to keep it smelling fresh! Each beautiful design is scented with a different essential oil.
This air freshener typically ships within 1 to 2 days.
Shop Great Gifts at MainStreet Mercantile.