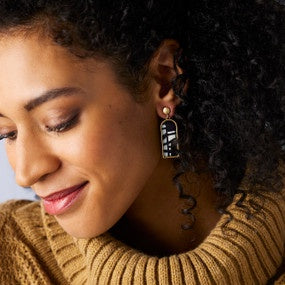 ArtLifting Earrings - Bold Blk and White
Dress up your days (and outfits) with the gorgeous ArtLifting Earrings - Bold Black and White. Featuring artwork by artist Linda King, these drop earrings are the perfect, sweet way to give back to the community and lift your own spirit as well.
This typically ships within 1 to 2 days.
Shop Great Gifts at MainStreet Mercantile.