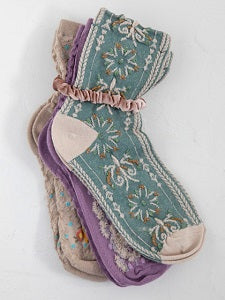 Fun socks instantly make every outfit so much cuter!
The Blossom Sock & Scrunchie Set includes three pairs of adorable socks and comes wrapped in a scrunchie. You will want to wear them every day!
These socks typically ship within 1 to 2 days.
Shop Great Gifts at MainStreet Mercantile.