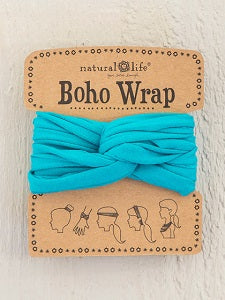 If you love our Boho Bands, you've got to try our Boho Wrap! Use it as a necklace, wrist wrap, ponytail holder, headband, or even a belt! Stash one in your bag for any hair or outfit emergency. Need it for later? Quickly wrap it around your wrist while running out the door. Check out our video to show the many ways you can use our Boho Wrap! With over TEN feet of soft and stretchy wrap, its talents are endless!
This wrap typically ships within 1 to 2 days.
Shop Great Gifts at MainStreet Mercantile.