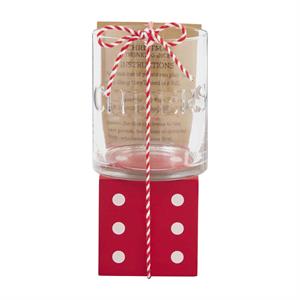 Raise your holiday spirits with this Merry Christmas Drinking Game Set. The two-piece set comes with an embossed double old-fashioned glass. The glass comes with wood drinking game dice and kraft instruction cards with fun prompts like "Drink or sing your favorite holiday song".
Dimensions glass 6 oz | cards 3 1/2" x 2 1/2"
This game typically ships within 1 to 2 days.
Shop Great Gifts at MainStreet Mercantile.