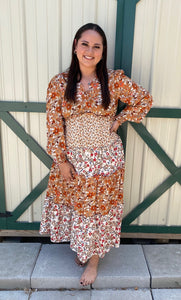 The Floral Tiered Midi Dress is perfect for this time of year. Made with fabric that's lightweight and breathable, this dress features a v-neck and is tiered for a comfortable and flattering fit. Turn heads when you pair this dress with fashion sandals or wedges.
This dress typically ships within 1 to 2 days.
Shop Great Gifts at MainStreet Mercantile.