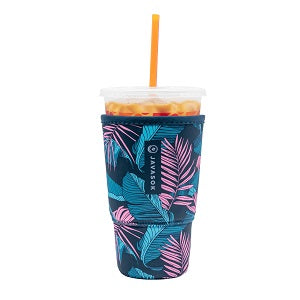 On-the-go, at your desk, in your car, literally anywhere, you can dress to impress with JavaSok. Enjoy your iced coffee, iced tea, soda, smoothies & more in comfort and style with the world's most popular iced beverage sleeves.
Replace those napkins and disposable cup sleeves with these eco-friendly, reusable beauties and never suffer from wet cold hands or drips and puddles again!
Large Fits: Dunkin Large, Starbucks Trenta, McCafe X-Large, and other 30-32oz cups
Machine Washable
This JavaSok typically ships within 1 to 2 days.
Shop Great Gifts at MainStreet Mercantile.