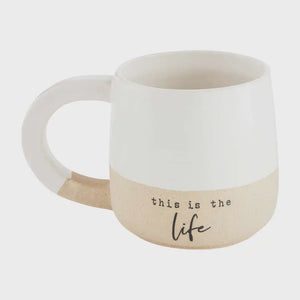 Enjoy your tea to the last drop with our Love This Stoneware Tea Mug. The stoneware mug features a color-blocked sections on the bottom. The mug features the sentiment "This is the life". The best part? The mug features a dimensional pocket to hold your used tea bag.

Material: STONEWARE
Care Instructions: DISHWASHER SAFE MICROWAVE SAFE
This mug typically ships within 1 to 2 days.
Shop Great Gifts at MainStreet Mercantile.