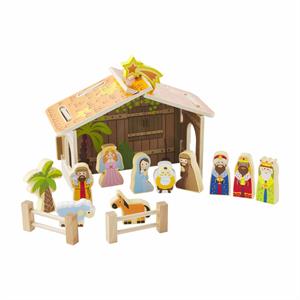 Celebrate the season with our Wood Nativity Set. The twelve-piece set comes with a wooden Nativity barn. The barn comes boxed with eleven coordinating pieces. These pieces including wise men, Mary, Joseph, Jesus, an angel and more. This is a great way to explain the story of Christmas to kids.
Dimensions 6 1/4" x 8 3/4"
Material Pine wood
This set typically ships within 1 to 2 days. Shop Great Gifts at MainStreet Mercantile.