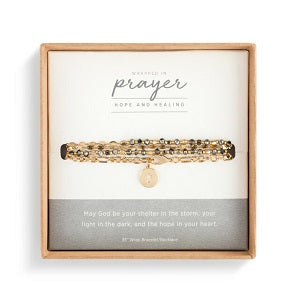 The Necklace/Bracelet -Hope is handcrafted to perfection with a long 35" chain. This 2-in-1 women's accessory can be worn as either a long necklace or a stylish, stackable bracelet. With a trendy, multi-bead look and a meaningful sentiment that reads, "May God be your shelter in the storm, your light in the dark, and the hope in your heart," gifting has never been easier. 
This typically ships within 1 to 2 days.
Shop Great Gifts at MainStreet Mercantile.