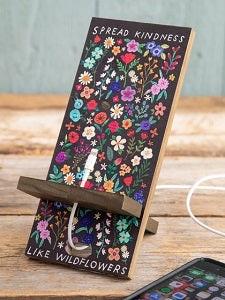 We LOVE this super cute wooden Phone Stand!
It brightens up any space and makes phone charging or video watching super easy and way more fun! We even like to use it as a recipe card holder while we are cooking! It folds flat for easy transport or packing, too!
This stand does not come with a charging cord. Wood Docking Station Phone Holder for your smartphone.
Cord not included. 9in L x 4in W
Wood Imported