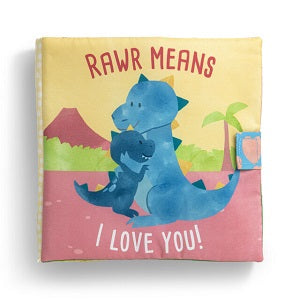 Teach baby new and exciting things with the Activity Soft Book - Rawr Means I Love You!! This safety-tested book is a great way to spend time with baby and make precious memories. The perfect gift for a new baby.
This soft book typically ships within 1 to 2 days.
Shop Great Gifts at MainStreet Mercantile.