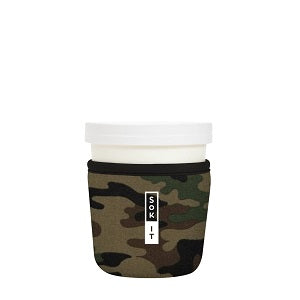 If you eat your favorite ice cream or gelato right out of the pint container this is the product you've been waiting for! Toss the old napkin or paper towel routine out the window and drop your favorite pint into an IceCreamSok.
Made with our exclusive Thermofoil™ protective barrier it will keep your hands warm and dry and your favorite treat cold longer so you can take your sweet time enjoying life.
This IceCreamSok typically ships within 1 to 2 days.
Shop Great Gifts at MainStreet Mercantile.